The foundations of Property Wealth are based on a rich history of experience in the public and private sectors, covering diverse industries from Health and Medical, Coal Terminals, Airports and Alumina Refineries to State and Local Government Assignments.
Property Wealth's founder Paul Palella began his career in 1988. He has completed a Bachelor of Applied Science (Quantity Surveying), a Post Graduate Diploma of Business (Property Studies), is a Registered Valuer in Queensland and is a Member of the Australian Institute of Quantity Surveyors AIQS. Paul has completed assignments throughout Queensland, the South Pacific and the United States.
He has since worked for a number of large and respected accountancy practices, real estate valuation and quantity surveying practices. These organisations include Ernst & Young, The Rushton Group, Leary and Partners, Napier and Blakely and WT Partnership.
Paul's expertise in the body corporate industry was recognised when he was called to give evidence in defence of amending the contribution lot entitlements, for the strata titled mixed use development, the Panitz Centre, Nerang. The resultant Southport District Court decision set legal precedents in regards to making amendments to existing entitlement schemes.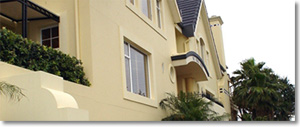 Some of the significant projects that Paul has worked on are:

Portfolio Valuation Projects

> Queensland Transmission Supply Authority
> Public Works and Housing Authority
> Department of Natural Resources
> Department of Health

Local Government Projects

> Brisbane City Council
> Ipswich City Council
> Redland Shire Council
> Logan City Council
> Noosa Shire Council
> Toowoomba Shire Council
> Warwick Shire Council

Tax Consolidation Valuations and Tax Depreciation Schedules

> Brisbane Airport Corporation
> Cairns Airport Authority
> Rio Tinto
> Energex
> Australian Meat Holdings
> Ports Corporation of Queensland
> Queensland Alumina
> Queensland Cotton
> Comalco
Mission Statement
What we expect from out Team:
To care for our clients affairs as if they were our own
To be fully committed to both client and the firm
To lead challenging, productive and interesting professional lives
Courtesy and ethical to clients and peers is paramount.
What clients can expect from us:
Any information supplied by the client will be treated strictly confidentially
We will be honest, straightforward and sincere in our dealings
We will meet deadlines or let you know well in advanced if we are unable to do so
We will return your phone call within 24 hours
We will undertake are dealings with you with competence, diligence and in an ethical manner
Ensure that every allowable deduction is claimed to achieve the maximum possible deduction
All our professional staff undertake a minimum of 10 hours per annum of CPD (Continuing Professional Development). You are assured that they are exceptionally well trained to look after all your needs.
We go through an extensive checklist upon completing your depreciation schedule. This Quality Assurance program ensures first class results.